Are you struggling to access Google/Facebook/Twitter from mainland China? Or are you travelling to mainland China soon? You must have heard about NordVPN – a pretty well-known VPN service in many countries. Does it work in China (as you may have heard about the Great Firewall already)? You may wonder.
As one of the VPN review sites facing the Chinese audience, I have been doing a NordVPN review recently. Well, actually, this is a re-review because I did it a couple of years ago, and unfortunately, the result was below my expectation then. Although I've heard things have been improving with NordVPN, I decided to check it out myself.
To write this NordVPN China review, I contacted NordVPN support, who has been very helpful in clarifying a few important questions for me, so I want to thank them first. For the field test, I asked a few of my friends currently living in Xi'an, Guangzhou, Shanghai (major Chinese cities) etc., to test out NordVPN's client APPs for a week or so.
So does NordVPN currently work in China? Here is what I got: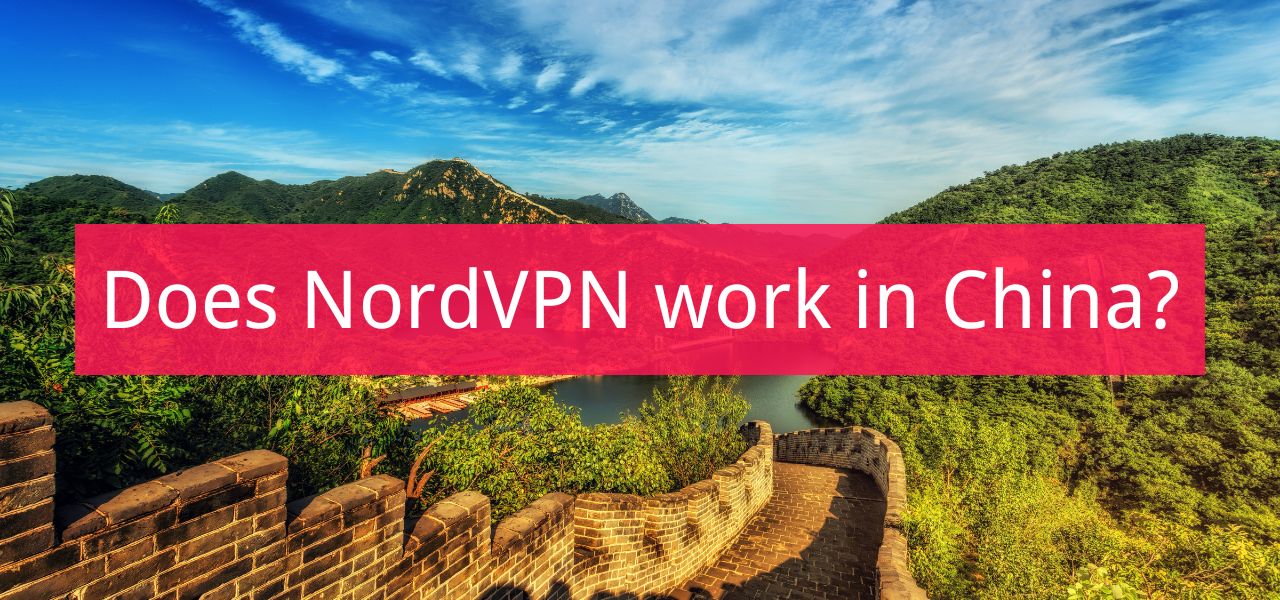 Unfortunately, for Windows users out there in China, currently, NordVPN's Windows version can't help you. This has been confirmed by both NordVPN official support and my friend in Guangzhou(tested when an obfuscated server is selected). I didn't dig up the technical details, but I understand there is a problem with NordVPN's Windows client's inability to establish a connection from China. The problem is being intensely looked into, but I can't acquire an ETA for the fix by the time of writing.
I did find this Video demonstrating workarounds to get NordVPN Windows working from China, though. I asked my friend in Guangzhou to try it. Unfortunately, he couldn't verify this method; for him, NordVPN Windows just couldn't connect – no matter how he adjusted client settings. I asked another friend in ShangHai to test the same, the result was the same.
So, is there no way to get NordVPN to work for your Windows devices? Well, if you were to install the NordVPN Windows client, I am afraid that's the case. But you could always try installing NordVPN on your router, which would establish a VPN connection from the router and save you from having to install NordVPN APPs on any devices, given they connect to the WIFI provided by the router. I will elaborate on this method below.
Other than Windows, you should be able to get NordVPN up and to run and use it to bypass the Great Firewall fairly easily. iPhone, iPad, Android, macOS, even Linux – there is a step-by-step guide for you to download, install and setup NordVPN. A bit of manual work may still be required in some scenarios, which could be a bit headache for some users – remember to contact online support when you're not sure how to set things up properly or didn't quite understand the instructions on a page.
A friend in Xi'an did me a huge favour by testing out the installation process on macOS and Linux – he is a computer programmer and happens to work on both operating systems on a daily basis. The good news is that eventually, he got NordVPN on both systems to connect to US/UK server successfully, but he did encounter a couple of glitches on his MacOS box during the setup process. Although this proves that NordVPN CAN work in China on non-Windows devices, keep in mind that this might not be as simple as other VPNs.
After reading through the official support documents, I would recommend my readers consider installing NordVPN on a router as the first choice. If you can get a compatible router (which I will discuss in the following section), try installing NordVPN there first; if it works, you wouldn't have to bother with the manual steps.
* highly recommend installing NordVPN on a router *
NordVPN Pricing
NordVPN apps/services are sold in bundles. Here is the price I got from nordvpn.com:
| | Monthly Subscription | Yearly Subscription | Two-Year Subscription |
| --- | --- | --- | --- |
| NordVPN | $11.99/mo | $4.99/mo | $3.99/mo |
| NordVPN + NordPass | $12.69/mo | $5.69/mo | $4.99/mo |
| NordVPN + NordPass + NordLocker | $13.99/mo | $6.99/mo | $5.99/mo |
NordVPN Pricing (Personal Version)
NordPass is a password management app, like 1Password, LastPass etc.
NordLocker is an encrypted online storage service, like Google Drive, OneDrive etc. NordLocker's available space defaults at 1TB.
If a VPN is all you need, buy NordVPN (without NordPass or NordLocker); the monthly plan's price is a lot higher than the yearly plans, but I think it may be the best starting plan for a quick test run – you never know how a VPN works in China until you tried it in your city (yes, different cities may differ in VPN connectivity and performance). Personally, I'd recommend sticking to the monthly plan for 2-3 months or longer until you're satisfied enough with the service then I would commit to a long-term plan. Keep in mind that all pricing plans are covered by a 30-day-money-back guarantee.
You can pay for a NordVPN subscription with any credit card issued by any China domestic bank – as long as VISA/MASTER labels are on the card, Amazon Pay, Google Pay, and BitCoin are supported, although I doubt anybody in China would use them, UniPay Card, AliPay, WeChat Pay are NOT accepted – although as I know, they used to be accepted, my guess is that China's payment services are banned from working with NordVPN.
NordVPN also comes with an enterprise version – NordLayer; as I've confirmed with support, no company in China is using it.
NordVPN Pros.
Audited zero-log policy
Many VPNs claim they have a zero-log policy. PWC has audited NordVPN's claim. The audit reports can be found in your NordVPN account. After login (from the NordVPN website), go to "Reports", and you'll see:
May 1, 2020, PricewaterhouseCoopers AG audit report on the NordVPN no-logs policy
November 1, 2018, PricewaterhouseCoopers AG audit report on the NordVPN no-logs policy
Zero-policy means data you send through NordVPN's servers are NOT kept. The types of data you may care dearly about may involve real IP addresses – which can be used to track down your physical location, website domains/URLs/IP addresses – which is private info you may not want anybody to know, files you download – which may imply legal risks to you, client/server software you used – which could become hacker targets.
An audited zero-log policy means you can be worry-free using your device with NordVPN connected.
Router ready
One NordVPN account allows 6 devices to connect simultaneously. While this is great, you may still be interested to learn about NordVPN on the router, given that you can get a compatible router. With the rapid increase of smart devices at home, a VPN's ability to work on routers is becoming more important. 6 devices are likely on the lower side of an average smart device number in all Chinese households. If I were to use NordVPN in an office, 6 could barely fill one room's need.
That's why being router ready is so important. If you install NordVPN on a router, you can simply skip the hassle of installing client APPs on each device. All devices connect to the router's WIFI and share their established connection to a remote NordVPN server. All traffic going out is double encrypted. This is maximum privacy and online safety for the whole family; even devices like Kindle or an old model of Android phone can take advantage of this.
In theory, any router with OpenVPN support can have NordVPN installed, although you need to be cautious because routers made in mainland China may forbid you to carry out a manual setup, and they may not be ready to be flashed with updated firmware … According to my friend in Shanghai who trial-and-error quite a few times: "this is not a simple task, especially on X router".
If you want to get into the nitty-gritty of setting up NordVPN on a router (which I believe is worthwhile if you have the technical know-how), consider going through this documentation: Setup VPN Router. If you're looking for a battery-included solution, a flashrouter is probably the best choice. The models listed can hardly be purchased & shipped directly to China, although several of my friends are pretty sure there're "ways" because they got some of these models blinking in their apartments and offices. I am sure you can figure out how 🙂
Another good thing about installing NordVPN on a router is that you don't lose Kill Switch & Split Tunneling there. Kill Switch is a VPN feature in which the client APP automatically cuts internet traffic while connecting. It prevents your data from leaking unexpectedly – e.g. lost connection temporarily. Split Tunneling is a way to tell NordVPN whether or not to proxy traffic or to certain applications or websites. This is an extremely useful feature for anybody browsing the internet from China because you don't want your VPN to slow down your internet while accessing domestic sites like bilibili.com.
Privacy protection
All VPNs have strong-enough encryption built in. That's the basic functionality of a VPN, not what tells them apart in terms of safety measures.
100% IP hiding is a must. As I see it, pretty much, all VPNs claim they hide your IP 100%. Truth is, many of them (including some with a sound brand name) leak your real IP. It doesn't always happen, but it CAN happen. The problem is you don't know when. That's a problem. NordVPN employs the Double VPN technology to keep your real IP address at bay, a connection is to have two hops before reaching a destination website or online service.
Private DNS is another critical measure. The Chinese internet is intensely monitored, and the big brother is watching. Without reliable protection, I am sure the Chinese ISPs know what you're looking at and get you involved online. You absolutely don't want them to know that you're a regular visitor of a "vicious-foreign-anti-CCP-forum.com".
NordVPN offers private servers to serve all DNS requests; as long as NordVPN is connected and your APP is set to go through the VPN tunnel, rest assured that domain to IP requests will NOT be sent to any public DNS server located in China. These DNS servers are usually provided by your ISP, they are known to be one of the central pieces of China's Internet censorship infrastructure. With NordVPN's private DNS, your browsing history won't leave a trace in China. Not only that, a private DNS is the primary counter-measure to beat DNS pollution, a core mechanism the GFW takes to prevent you from accessing many websites.
Learn more about DNS Leak. Here is a great tool to test whether you got DNS Leak.
Kill Switch is a simple yet powerful feature to ensure your online privacy further. It works to keep pausing the inbound and outbound traffic before a connection is established. It is a simple yet effective way to prevent your data from leaking unexpectedly. Kill Switch works on routers too.
NordVPN is one of few VPNs out there with built-in spam/ad filtering. Strictly it's not an antivirus or antispam app on its own, but it helps eliminate all sorts of tracking/ad bots before they get into your browsing page. Optionally you can set it to auto-scan downloaded files immediately upon completion. NordVPN also comes with dark web monitoring, which constantly scans your NordVPN account email against the dark web and warns you if somebody is selling your personal info there.
Smart connection
Also known as Split Tunneling. Some VPNs don't have this. All internet traffic will be proxied through the VPN tunnel when they connect. Whether Chrome, Stream or Baidu Cloud Disk (leading cloud storage service in China), or whether you are using Google, Youtube or Baidu.com or Bilibili.com (leading video streaming site in China). While this is necessary for banned overseas websites, it is completely unnecessary for domestic websites because proxying traffic to these sites via VPN only slows things down.
NordVPN's Split Tunneling allows you to configure which APPs/Websites to proxy and which not to. Yes, it works for both APPs and Websites. Unlike some other major VPNs (ExpressVPN), which only work for APPs. The configuration can work in both directions: whitelisting & blacklisting. The downside is that Split Tunneling currently only works on NordVPN Windows and Android clients.
Streaming & P2P
Devices-wise, NordVPN has expanded its support to Firestick and Chromecast.
It may be one of the best VPNs for streaming out there with the most servers around the globe. It automatically picks the closest/fastest location to connect to; in almost every single country in the world, you can find high-quality nodes. Local TV shows, sports events, and all kinds of geo-restricted channels are just one click away.
Many streaming services (usually not browser-based) are based on P2P (Peer-to-Peer) technology, which is often restricted or even banned by ISPs because they consume a ton of bandwidth. If you find your streaming APP constantly buffering or losing connection. That might be the cause. NordVPN bypass ISP restriction by encrypting all your P2P data making it very hard for ISP switches/routers to detect. Your streaming APP is likely to have boosted connection counts and download speed. I am not advocating using P2P download software, but NordVPN works for that too.
How to use NordVPN in China?
NordVPN does work in China. But it takes a bit more effort to set it up.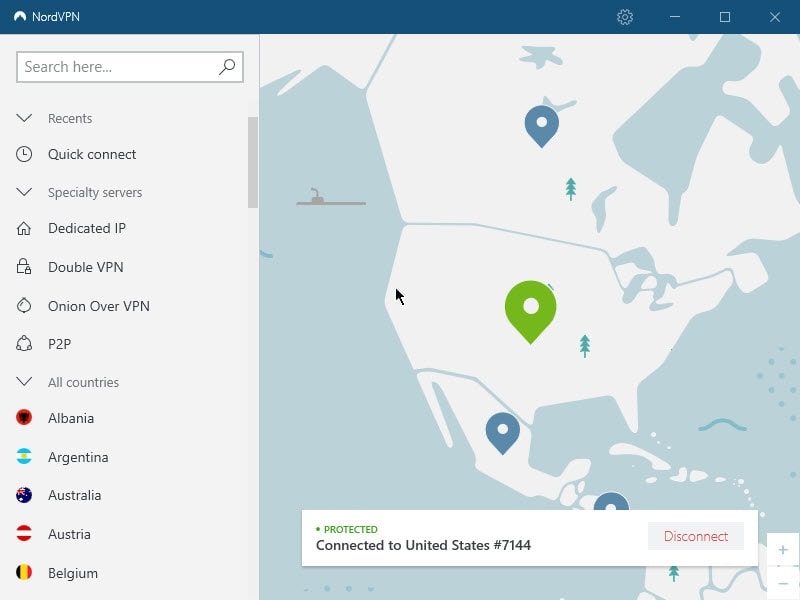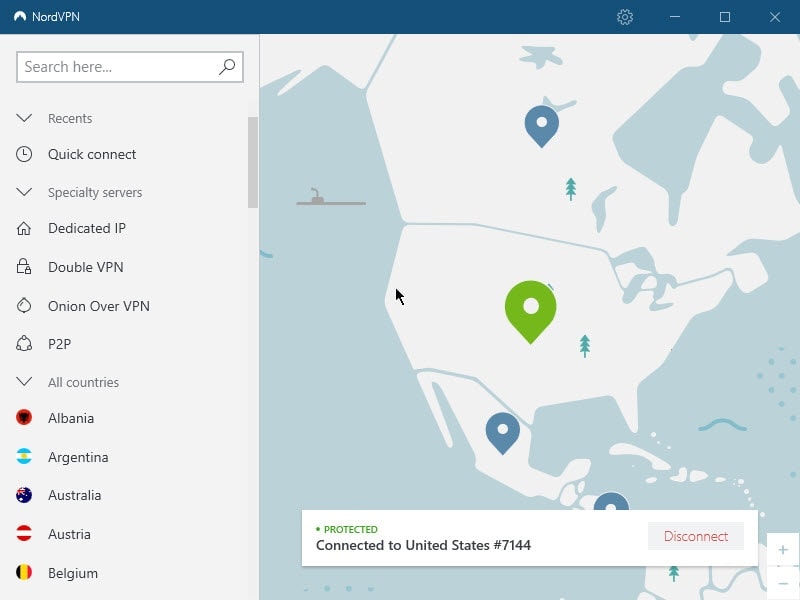 If you are looking for a VPN solution for the Windows system in China, unless you install it on a router, NordVPN is currently not your best choice. You should consider other VPN services that proved to work in China.
If you use Apple and Android devices, NordVPN can work for you, although you might have to download and install VPN certificates on some devices manually. If following tech documents and configuring software sounds like a turn-off to you, NordVPN may not be for you. Otherwise, as we have tested, NordVPN works well.
Personally, if you are looking mainly to bypass the GFW, I recommend trying to install it on a compatible router as your number 1 choice. That not only enables ALL your devices a reliable VPN connection and benefits with it, such as Kill-Switch, but also saves you a lot of time installing client APPs for each device.
Anyways, if NordVPN turns out to fit your need, consider using the above button to purchase, it doesn't inflate your price but I will get a small commission out of it. Otherwise, consider alternative VPN services such as ExpressVPN and AstrillVPN. Both have an established user base in mainland China.
Hope this has been helpful; comment if any questions. Thanks for reading.